Mumford

High School




Class Of 1957
If this is your first time here, be sure to check out the "first time visitors" section on the side-bar. Please set up your account (free) by signing in.
Welcome to the Mumford High Class Of 1957 web site. Please check often to see your classmate's updates.
Be sure to check out the Photos and Videos
Be sure to scroll through all of this page - lots of fun stuff!
We encourage our classmates to update their "profiles" regularly.
We ask that statements that are politically charged may be better posted on other websites.
---
65th Reunion
August 27, 2022
7 pm
Knollwood Country Club
Knollwood Country Club | 5050 West Maple Road | West Bloomfield, MI 48322 | Phone: 248-855-1800
If you need financial assistence, many of our classmates have contributed to a fund to pay for those who cannot afford the $100/person cost. Just send an email to mike@mumford57.com and let us know what you need. We don't want anyone to miss out due to cost issues.
We are also asking everyone who is planning on attending to do a rapid Covid19 test either the day before or the day of the party. Refunds will be sent to anyone who cannot attend at the last minute.
FYI: While alcoholic beverages will be available at a cash bar, soft drinks, coffee and hot and iced tea are available at no cost. Valet parking is also included and no tipping is necessary.
If you need a ride, many of our committee members have offered to drive any classmate who needs transportation. Send an email to mike@mumford57.com if you need help with a ride to the party.
Hotel Reservations:
All 3 hotels are within 2 miles of Knollwod Country Club
Holiday Inn Express & Suites Farmington Hills
Address: 32769 Northwestern Hwy, Farmington Hills, MI 48334
Phone: (248) 538-9100 or 1-888-HOLIDAY
Rate: $171/night
Hampton Inn Southfield/West Bloomfield
Address: 33096 Northwestern Hwy, West Bloomfield Township, MI 48322
Phone: (248) 671-6500 or 1-800-HAMPTON
Booking Link: https://www.hilton.com/en/book/reservation/deeplink/?ctyhocn=DTTWBHX&groupCode=CHHMHS&arrivaldate=2022-08-26&departuredate=2022-08-28&flexibleDates=true&cid=OM,WW,HILTONLINK,EN,DirectLink&fromId=HILTONLINKDIRECT
Rate: $184/night
Home 2 Suites West Bloomfield
Address: 33098 Northwestern Hwy, West Bloomfield Township, MI 48322
Phone: (248) 940-1000 or 1-877-6HOME02
Rate: $184/night
ask for group rate for Mumford 65th reunion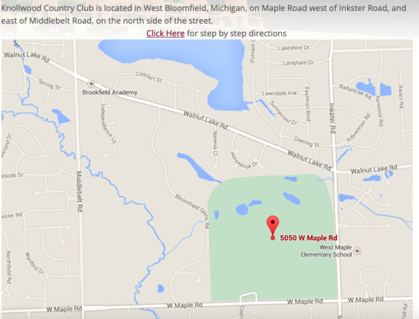 ---
Someone has provided Classmates.com with a copy of the '57 Capri
Check it out.
(We are not promoting that you buy it, just view and enjoy!)
Be sure to look at "mumford today" and "photos" to see
demolition photos and photos of the "new" mumford high
Now and Then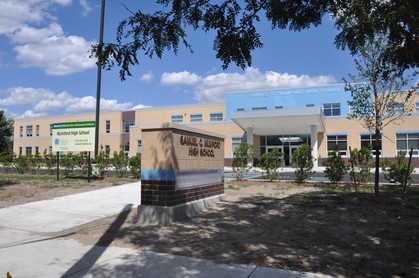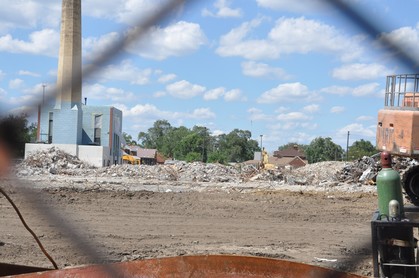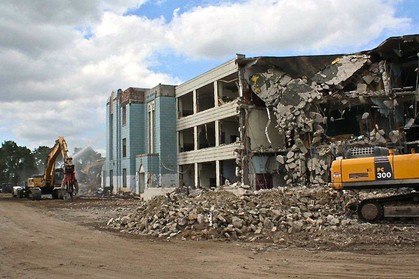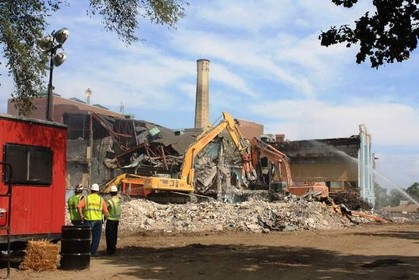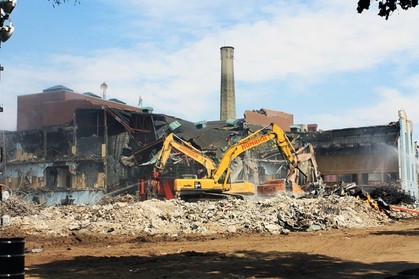 below - construction of auditorium section c.1949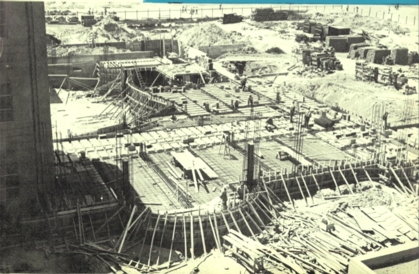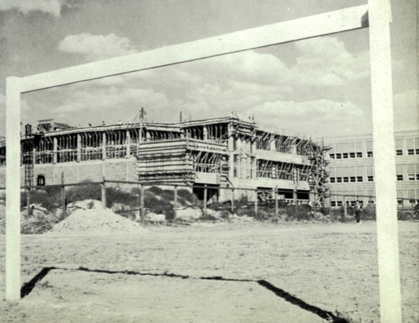 after completion of first 3 sections c.1949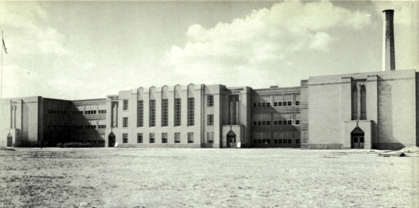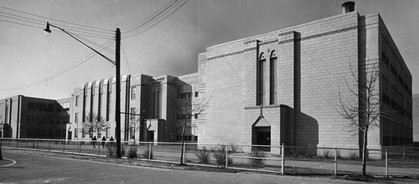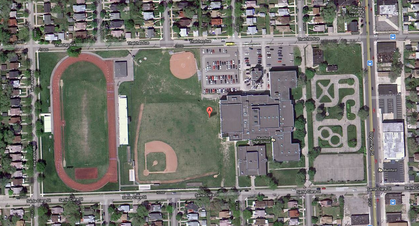 Located at the intersection of Wyoming and Thatcher avenues in Northwest Detroit, the school was named for Samuel C. Mumford, a Detroit Edison treasurer, who served for twenty-two years on the Detroit Board of Education and was elected president three times.
Mr. Mumford was best known as a public-spirited, honest, unselfish and even tempered man who won the respect of all who came in contact with him. Among his efforts, the most notable was ridding the Board of Education of corruption during the 1920s, which won him the respect of the entire community. His character was impeccable and prestigious.
Blueprints were completed in 1941, however, World War II delayed construction until 1947. The school finally opened its doors in September, 1949, to a student body of 428 and a faculty of 12. The first unit, known as the south wing, was opened under the leadership of its first principal, Mr. C. E. Frazier Clark, who came to Mumford after a stint as principal of Southwestern High School. The building was not completed until 1953, when the auditorium, gymnasium, shop wing and cafeteria were opened.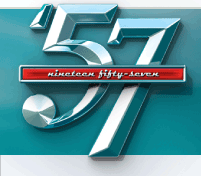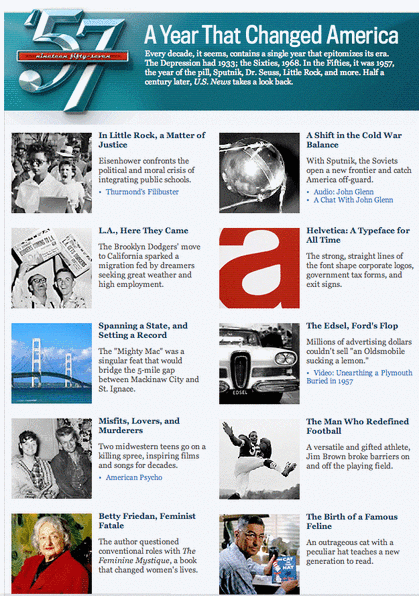 We have had 132,678 classmates visit so far.