Mumford

High School




Class Of 1957
If this is your first time here, be sure to check out the "first time visitors" section on the side-bar. Please set up your account (free) by signing in.
Welcome to the Mumford High Class Of 1957 web site. Please check often to see your classmate's updates.
Be sure to check out the Photos and Videos
Be sure to scroll through all of this page - lots of fun stuff!
We encourage our classmates to update their "profiles" regularly.
We ask that statements that are politically charged may be better posted on other websites.
---
65th Reunion
A Huge Success!
The reunion committee wants to thank all those who attended. It was great seeing all of you. It was obvious that our classmates have a special bond that unites us all together.
The warmth in the room was so powerful that we all felt it.
We understand why many of our class could not attend but we hope to have additional reunion gatherings in the future.
Stay tuned for more information!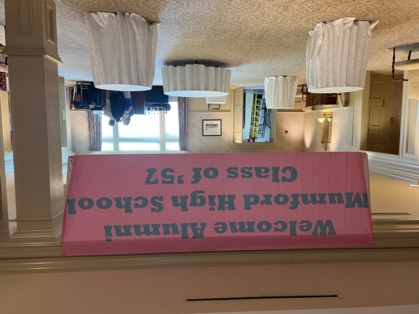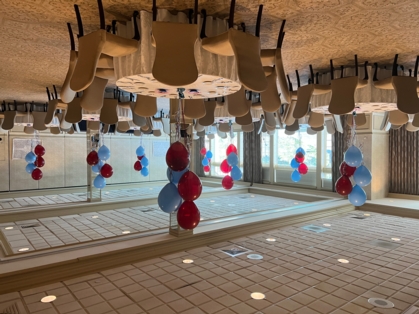 ---
Someone has provided Classmates.com with a copy of the '57 Capri
Check it out.
(We are not promoting that you buy it, just view and enjoy!)
Be sure to look at "mumford today" and "photos" to see
demolition photos and photos of the "new" mumford high
Now and Then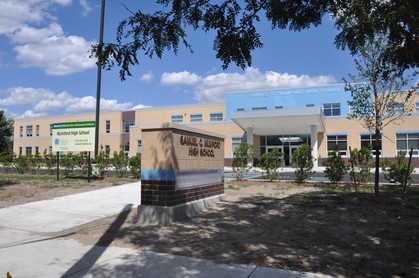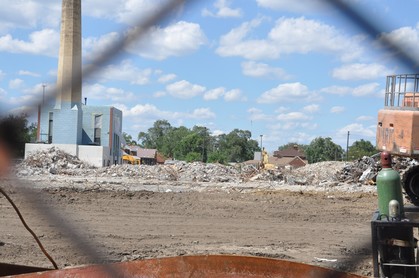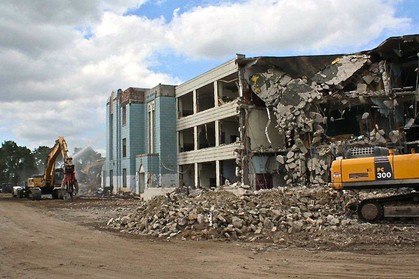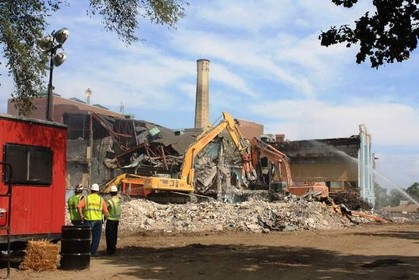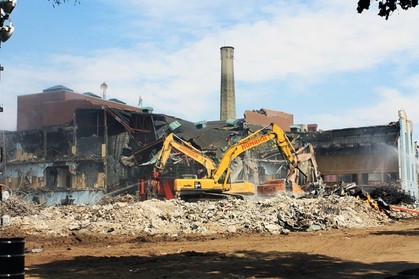 below - construction of auditorium section c.1949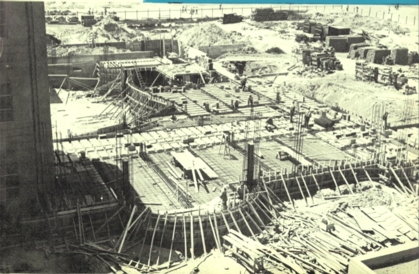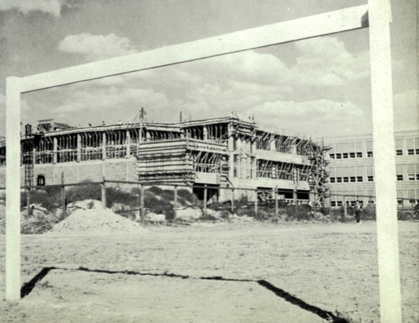 after completion of first 3 sections c.1949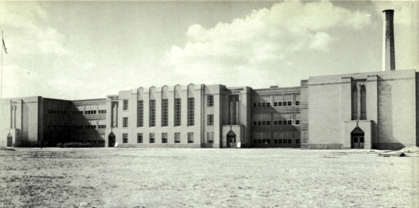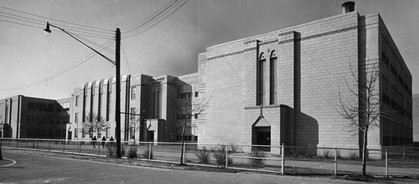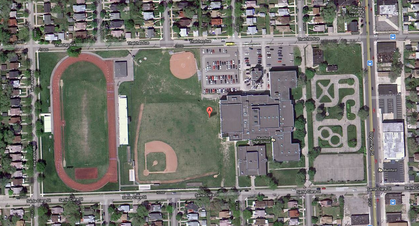 Located at the intersection of Wyoming and Thatcher avenues in Northwest Detroit, the school was named for Samuel C. Mumford, a Detroit Edison treasurer, who served for twenty-two years on the Detroit Board of Education and was elected president three times.
Mr. Mumford was best known as a public-spirited, honest, unselfish and even tempered man who won the respect of all who came in contact with him. Among his efforts, the most notable was ridding the Board of Education of corruption during the 1920s, which won him the respect of the entire community. His character was impeccable and prestigious.
Blueprints were completed in 1941, however, World War II delayed construction until 1947. The school finally opened its doors in September, 1949, to a student body of 428 and a faculty of 12. The first unit, known as the south wing, was opened under the leadership of its first principal, Mr. C. E. Frazier Clark, who came to Mumford after a stint as principal of Southwestern High School. The building was not completed until 1953, when the auditorium, gymnasium, shop wing and cafeteria were opened.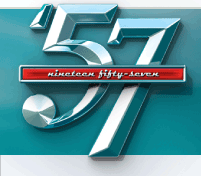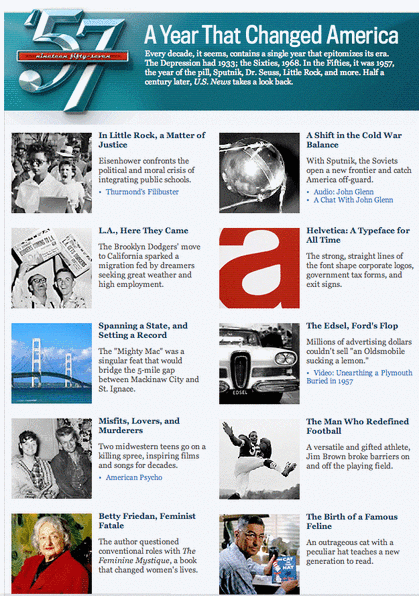 We have had 156,414 classmates visit so far.